Young Composites is a working group comprising professional composite enthusiasts aged between 18 and 28 years. The working group is sponsored by Ten Cate Advanced Composites, PolyProducts and VABO Composites.
With around 300 companies, the composite sector in the Netherlands is a growing and innovative branch. The composite industry is known for its many specialised companies who produce a variety of sustainable and lightweight products for yacht building, the medical sector, the aviation industry, construction, sport and industrial applications, among others. Composites as a profession is not receiving the exposure it deserves in many educational courses. This is leading to a shortage of young, new composite specialists that can get to work in the corporate sector. Young Composites is hoping to bind professionals who are interested to the industry, and to inspire more young people to work with composites.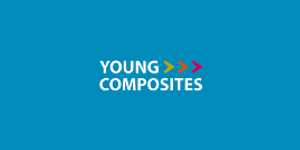 Young Composites has a LinkedIn platform for an independent group of professional composite enthusiasts who want to find out all there is to know about the developments in the industry. Young Composites is also the perfect platform for networking and for preparing for a career in the composite industry. Being a member of Young Composites means that you can lower the threshold to the sector.
You can take part in discussions in the forum on the LinkedIn platform. Young Composites also holds meetings that you can attend as a member. For instance, in recent years we have visited exhibitions and companies. We have also held a composites workshop in collaboration with the corporate sector.
Are you between 18 and 28 years of age and are you looking to get off to a flying start in the composite sector?
Then register as a member via info@compositesNL.nl.

Want to expand your network, increase knowledge and make optimal use of growth opportunities?