Recap: JEC World 2019
18 March 2019
The Dutch composites sector presented itself at JEC World 2019. Dutch companies and research institutions have demonstrated material and process technology, progressive applications in many market sectors and in the field of automation and digitization. Thanks to high-quality technology, a wide range of applications and a successful triple-helix model for cooperation between private sector, public sector and research institutions, the Netherlands is one of the most advanced European countries in the composite industry.
A number of the members of CompositesNL were part of the Holland High Tech Pavilion.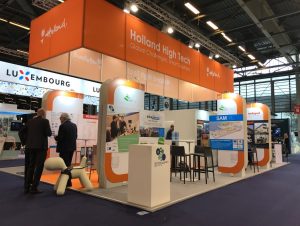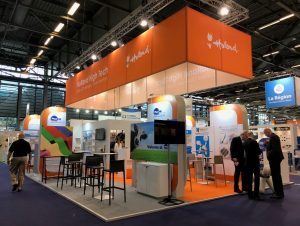 On Wednesday 13 March we had the unique opportunity to put the specific qualities, knowledge and skills of the Netherlands in the field of composites in the spotlight. The special 1.5 hour program started at 11 am. Knowledge institutions, various companies in all kinds of sectors presented themselves.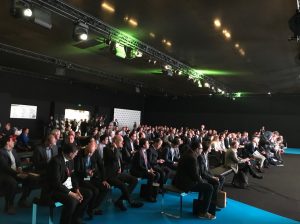 At the end of the program, Maarten Camps, Secretary-General of the Ministry of Economic Affairs and Climate, Marc Hendrikse figurehead of the top sector HTSM, Oscar van den Brink, figurehead top sector Chemistry and the ambassador from Paris received the National Cooperation Agenda Composite.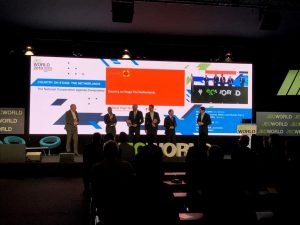 The National Cooperation Agenda Composite as a goal to collaborate even better. Composite is cross-sectoral, with applications in many market sectors, from aerospace to deep-sea offshore, from maritime to automotive, and from bridges to consumer products. Of course all these applications require different materials, designs and production technologies, but there are also many challenges that are comparable for different parties. In addition, much can be learned by working together across the boundaries of sectors.
To celebrate this success, there was a networking reception at the Holland Stand following the Country on Stage program.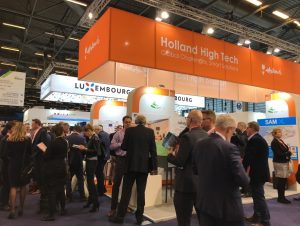 It was a successful trade show.